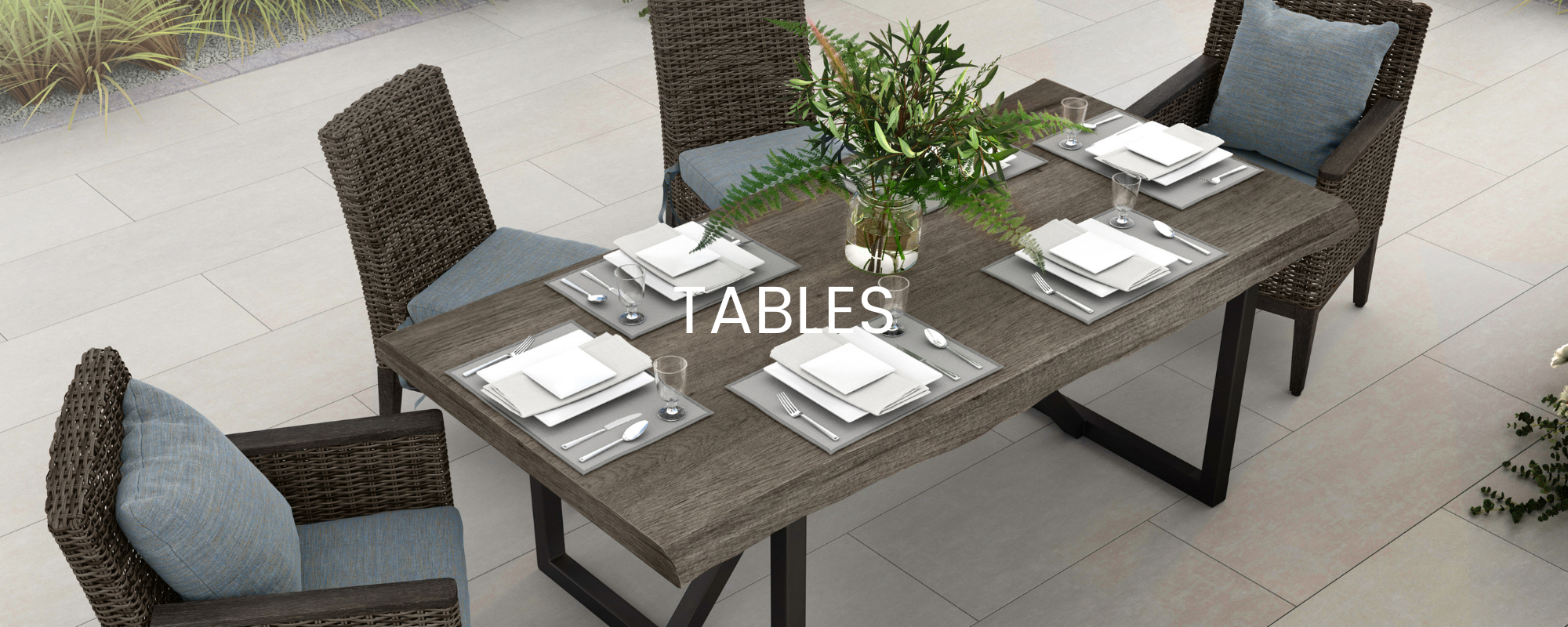 TABLES YOU CAN'T WAIT TO GATHER AROUND
Finding just the right accent tables for your outdoor living space is easy with pieces from Ebel. Our many styles and finishes allow you to choose end tables, coffee tables, and chat tables that fit your unique sense of style.
TABLE COLLECTIONS
with straps and buckles. Storage Chest is not water proof.
DURABLE | Rich, variegated weaves are handwoven onto powder-coated aluminum frames creating a beautiful and durable product.
ECO FRIENDLY | Woven products are fully recyclable.
UV Stable | Weave contains all necessary ingredients to prevent damage from UV rays as well as environmental factors.
WEATHER RESISTANT | Sun, wind, rain - these products are weather-tough and will withstand the seasons and their elements.
LOW MAINTENANCE | Rinsing with water is all woven furniture needs. Avoid using pressure washers.